Robert Canby, M.D., F.A.C.C.
My background is electrical engineering and, in a way, that's still what I do. Though now my focus is the electrical engineering of the heart. I'm motivated by a desire to help my patients feel better and retain as normal a lifestyle as possible despite the presence of significant heart disease.
More than anything else, Dr. Robert Canby's career has been marked by variety – from teaching to patient care, to advising medical device manufacturers on how to create better pacemakers and defibrillators, to advising the Cayman Islands on how to provide cardiology to care to its population.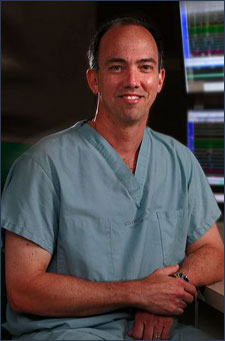 Dr. Canby received his medical degree from the University of Texas Southwestern Medical Center, where he also completed his residency training in Internal Medicine, serving as Chief Medical Resident and an Assistant Instructor in Internal Medicine.
In addition to his work with patients, Dr. Canby has dedicated much of his career to educating future generations of doctors. He has served as an Instructor of Internal Medicine (Cardiology) in Clinical Cardiac Electrophysiology and Pacing at UT Southwestern Medical Center Affiliated Hospitals. He was a Clinical Assistant Professor at the University of Missouri-Kansas City's School of Medicine and a Clinical Assistant Professor at Texas Tech University's Health Sciences Center. Dr. Canby has also devoted a great deal of energy to research. An investigator for cutting edge electrophysiology research, he is a former Acting Director of the Electrophysiology Laboratory at the Dallas VA Medical Center. Dr. Canby currently serves as the President of the Texas Cardiac Arrhythmia Research Foundation.
Dr. Canby has a strong commitment to quality patient care. He never stops working to do the right thing for his patients and their families.
Education
M.D., University of Texas Southwestern Medical School, Dallas, TX
Residency (Internal Medicine), University of Texas Southwestern Medical School, Dallas, TX
Chief Resident (Internal Medicine), University of Texas Southwestern Medical School, Dallas, TX
Fellowship (Cardiology and Electrophysiology), University of Texas Southwestern Medical School, Dallas, TX
Recognition
Fellow, American College of Cardiology
Board Certification
American Board of Internal Medicine (Internal Medicine, Cardiovascular Disease and Clinical Cardiac Electrophysiology)
Memberships
American Medical Association
North American Society for Pacing and Electrophysiology
Travis County Medical Society
Texas Medical Association
Media:
St. David's doctor talks about new, smaller pacemaker
http://kxan.com/2016/08/22/st-davids-doctor-talks-about-new-smaller-pacemaker/