Our Physicians
Your Heart. Your Team. Your TCA.
Dr. Mohamed Bassiouny
My mission is to provide world-class care, and to improve the lives of my patients. At Texas Cardiac Arrhythmia we have the expertise and cutting-edge technology to achieve the best outcomes for our patients.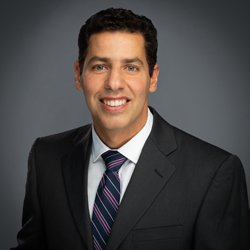 Dr. Bassiouny is trained in all aspects of clinical cardiac electrophysiology including catheter ablation of complex arrhythmias, placement of left atrial occlusion devices, and implantation and extraction of cardiac pacemakers and defibrillators. His areas of interest include ablation of atrial fibrillation as well as endocardial and epicardial ablation of ventricular tachycardia.
Dr. Bassiouny earned his medical degree with honors from Cairo University. After the completion of his residency in Egypt, he joined the Cairo University Hospital as an attending physician. Dr. Bassiouny came to the United States to complete his Clinical Cardiac Electrophysiology fellowship at the Cleveland Clinic Foundation. This led to a decade of additional training and research within the Cleveland Clinic which included a second residency, a cardiovascular fellowship, and an additional year of electrophysiology fellowship.
Dr. Bassiouny's research interests include atrial fibrillation and cardiac pacing and resynchronization. He has led several studies examining the optimal anticoagulation and ablation strategies for patients undergoing atrial fibrillation ablation. He has published many articles in scientific journals, several of which were cited in the American and European guidelines for atrial fibrillation ablation and cardiac resynchronization. Additionally, Dr. Bassiouny has co-authored several book chapters on the ablation of atypical accessory pathways.
"As a Physician, I have a responsibility to my patients as well as to the field of medicine. While research and publications are an essential part of evolving the field of Electrophysiology, I am humbled by the privilege of using my education and skills to better the quality of life and longevity of my patients."
Education
Medical Degree, Cairo University Medical School, Cairo, Egypt 1996 -2003
Cardiovascular Medicine Residency: Cairo University, Cairo Egypt 2003 -2007
Cardiac Electrophysiology Fellowship: Cleveland Clinic, Cleveland, Ohio 2009-2011
Internal Medicine Residency: Cleveland Clinic, Cleveland OH 2011-2014
Cardiovascular Medicine Fellowship: Cleveland Clinic, Cleveland Ohio 2014-2017
Cardiac Electrophysiology Fellowship Cleveland Clinic, Cleveland Ohio 2017 – 2018
Board Certification
American Board of Internal Medicine
American Board of Cardiovascular Medicine
Professional Associations
Heart Rhythm Society
American Heart Association
American College of Cardiology
American College of Physicians
American Medical Association
European Society of Cardiology