Our Physicians
Your Heart. Your Team. Your TCA.
Dr. Patrick Hranitzky
I truly enjoy the specialty of cardiac electrophysiology and meeting and working with patients to improve their quality of life with the newest techniques and therapies available.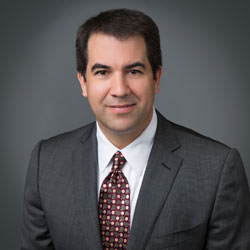 Dr Hranitzky did his undergraduate degree at Texas A&M University. He received his medical degree and completed his internship and residency in Internal Medicine from University of Texas Southwestern Medical Center. Dr Hranitzky then went on to complete a fellowship in both cardiology and electrophysiology at Duke University Medical Center in North Carolina. Upon completion of his fellowship programs, Dr Hranitzky served as an assistant professor of medicine at Duke University Medical Center from 2004 to 2013. In addition while at Duke, he served as the director of the Clinical Cardiac Electrophysiology Fellowship Program from 2007 to 2011 as well as being the director of the Ventricular Arrhythmia Ablation Program from 2009 until 2013. Dr Hranitzky is a fellow of the American College of Cardiology and the Heart Rhythm Society. During his tenure at Duke University he received numerous awards for teaching excellence in the College of Medicine. He has been extremely active in research and has been a principal investigator in many research studies past and ongoing, and has written and co-authored numerous articles and publications in the area of electrophysiology.
Dr. Hranitzky's areas of special interest in electrophysiology are catheter ablation of the ischemic ventricular tachycardia substrate, techniques for ablation of epicardial arrhythmogenic foci, and catheter ablation of atrial fibrillation. He also has interests in the evaluation and management of cardiac dyssynchrony in heart failure patients, extraction of ICD/pacemaker hardware, and genomics /proteomics of electrophysiologic phenotypes.
Dr. Hranitzky's office locations include Dallas and Durham North Carolina 
Education
Fellowships, Cardiology and Cardiac Electrophysiology Duke University Medical Center 2000-2004
Internship and Residency, Internal Medicine University of Texas-Southwestern 1996-99
University of Texas-Southwestern School of Medicine, M.D. 1992-96
Texas A&M University, B.S., cum laude 1988-9
Professional Memberships
American Heart Association
American College of Cardiology
American College of Physicians
American Medical Association
Heart Rhythm Society
Heart Failure Society of Americ
Awards And Honors
Alpha Epsilon Delta Honors Society —1991-1992
Beta Beta Honors Society – 1990-1992
Outstanding Student in Psychiatry — 1995
UT Southwestern Medical Center Resident Teaching Award—1999
Nominated for American College of Cardiology Foundation (

ACCF

) Emerging Faculty Program W. Proctor
Harvey, M.D., Young Teacher Award – 2006
Fellow of the American College of Cardiology – 2007-present
Duke "Strength Hope Caring" Patient Care and Clinical Services Award – 2009
Fellow of the Heart Rhythm Society – 2009-present
Duke Leadership Luncheon – 2010
Duke Heart Center Robert Waugh Clinical Educator Award – 2011